Small Charity Challenge 2021 – Fundraise for MYPAS.
Small Charity Week is taking place between 14th-19th June 2021. Localgiving is hosting the Small Charity Week Challenge which will start on Fundraising Day Thursday 17th June and run until Wednesday 23rd June.
MYPAS is taking part this year to raise much needed funds to support our Therapeutic Services and our Youth Work Services. YOU CAN DONATE TO MYPAS HERE.
This challenge is a competition where all organisations on the Localgiving platform can participate (providing your annual income is under £1m) and all one-time donations to charities during this time will be counted towards the leaderboard. All types of pages are eligible to participate in this challenge – charity, project, fundraising and appeal.
Spring is a time that the majority of charities depend on for donations through fundraising pages, due to the large number of running events. In response to the coronavirus they need your support now more than ever. As we are currently operating in a challenging and uncertain environment, and given that many fundraising events have been cancelled or postponed to ensure the safety of the fundraisers, we have outlined some fun and coronavirus-appropriate fundraising ideas below!
1. Donate your commute
For those of us who are lucky enough to be able to work from home, we sure are saving a lot of money from our commute! Whether it be your train, tube, bus or petrol fees, this could make a huge difference to communities in difficult circumstances. Why not donate your weekly travel costs and ask your friends and family to do the same to a great cause that needs support?
2. Personal exercise challenges
You can still get outdoors to challenge yourself and your fitness levels while practicing social distancing! Set yourself a walking, running or biking target – from a 5k to a full marathon. You could even get creative with this and do a squat challenge in your garden (just make sure that you're keeping your distance!)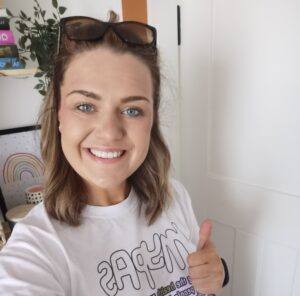 3. Readathon
Now that you finally have enough spare time to read those books that have been piling up on your bedside table, why not set yourself an ambitious goal of reading 10 books in 60 days? Or whatever duration of time you think is feasible but still challenging (and no cheating, we expect reviews afterwards of which books you enjoyed the most and how you're a changed person with new broadened horizons!)
4. Virtual games night
Host a video games tournament with a suggested donation to participate! There are plenty of video chat websites and apps such as Skype, Zoom, Google Hangouts or Facetime. Or you could even use specific apps that allow you to video chat and play games simultaneously such as House Party to help unleash your competitive side!
5. Give up something for 30 days!
We all have our vices – whether it be chocolate, fizzy drinks, coffee, your phone or using social media. Ask for family and friends to donate to your cause by supporting you in your new healthier lifestyle! Fundraising for a good cause and cultivating better habits – what more could you ask for? (Hint: it's harder than you think to avoid those biscuits when you're spending so much time at home!)
6. Donate your coffee
If like the rest of us you're guilty of spending too much money on your morning coffee from Pret or Starbucks, you'll be much better off financially during lockdown! Why not work out the amount that you would spend on your daily or weekly coffee and donate this to help a struggling organisation?
7. Moviethon
This one is perfect for raising funds whilst being stuck inside! With unlimited access to a plethora of films and shows on Netflix and Amazon Prime, you can set yourself a 24 hour (or even 48 hour if you're feeling confident) challenge to get through as many movies as you can! Power through the sleep deprivation for those donations.
8. Online talent competition
With a suggested entry fee to the competition and encouraging all different sorts of talent (we're talking singing, dancing, acting, painting, stand-up comedy, hula-hooping for hours, making a routine with your dog), you're all set for an evening of hilarity! Spread the word (virtually) and afterwards you can get everyone to send in their scores on a Google Doc!
9. Dye your hair/beard a crazy colour
Set yourself a fundraising target and let your supporters know that once this target has been reached, you'll dye your hair or beard a crazy colour! One of our favourite fundraisers previously dyed his beard multicoloured and everyone who donated got to choose a different colour that went into the mix! Find some inspo here
(Don't worry – if you're not ready for such an extreme makeover, you could just grow it out until the end of social isolation!)
Thank you in advance for your support. It really means so much to our staff and the young people we support.