Our staff and volunteers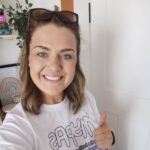 We are a staff team of 38 dedicated people, providing highly specialised services to the children, young people and their families of East Lothian and Midlothian. Our staff are a talented bunch who between them have a wealth of experience of working with young people.
The teams are made up of people who are highly skilled and qualified with backgrounds in fields including:
Youth Work
Social Work
Charity and Community Work
Counselling
Art Therapy
Our frontline staff are supported by 3 Service Managers, 2 part-time Administrators, Finance Officer, Business Development Manager and the MYPAS Chief Executive.
We offer placements for students and volunteers across the following services:
Midlothian and East Lothian School Counselling
Midlothian and East Lothian Community Counselling
Drug and Alcohol Support Service
Get in touch, if you'd like to know more enquiries@mypas.co.uk