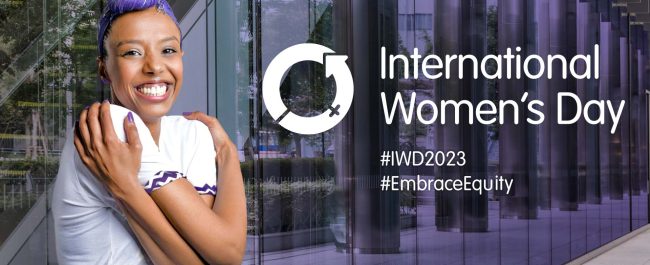 International Women's Day 2023 #IWD23
International Women's day has been celebrated for over 100 years, since 1911 https://www.internationalwomensday.com/
This year, in 2023 the theme is "Equity", which recognises that for lots of different reasons we don't all get the same opportunities. That's certainly true for women, but lots of other factors can mean that we are not getting the same chances and that harms everyone. One of the basic concepts for the 2023 theme is that a world that is fair and equitable benefits everyone regardless of the myriad of reasons we may face disadvantage, from our skin colour, sexuality, ethnicity and also including our gender.
This year International Women's day makes it clear that being included and having a sense of belonging are really important, and as an organisation that supports young people it's something that I and my colleagues recognise. We know that feeling left out, unheard, unrecognised in our lives can lead to feelings of hopelessness and helplessness and that in turn means it's hard to reach out for support.
I'd like everyone who lives with, supports, works with or is a young person living in Midlothian or East Lothian to know that we're here to support you, regardless of what your background is, your culture, what your family is like, your religion or any other identity label that you choose or has been chosen for you – we're interested in you and your individual experience. Whatever your story is, we'll listen to you and respect that. We'll do our best to make it as easy as possible for you to access support and you'll never be judged by any of our staff.
Equity and fairness are at the heart of everything we do at MYPAS, not just on the 8th March every year, but always.
So today I'd like to urge all our supporters and followers to #IWD2023 #EmbraceEquity and I'd also like to remind everyone that we strive to do that every day at MYPAS and that we're here for you when you need us.