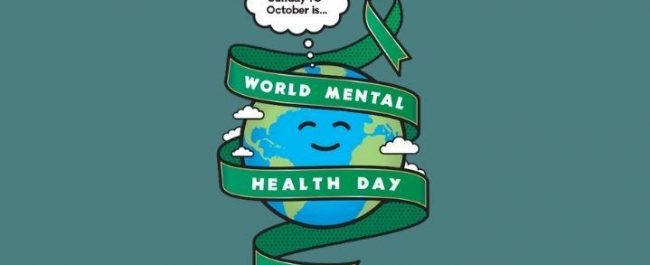 World Mental Health Day – Health in an Unequal World
Tom Grayson-Morrison, MYPAS Community Counsellor (East Lothian and Midlothian) shares his thought with us ahead of World Mental Health Day.
As we approach World Mental Health Day on 10th October, with its theme of 'Mental Health in an Unequal World', I found myself thinking about how those who experience racial, social or economic inequality in our world today are those who are likely to suffer disproportionate levels of poor mental health. Something that has sadly worsened during the Covid-19 pandemic.
Poor mental wellbeing can of course strike anybody of any background or social group, for a broad range of reasons. But quite dramatically, it statistically affects marginalised individuals in our societies the most. Not least the LGBT+ community.
LGBT+ young people experience disproportionate levels of poor mental health, bullying and risk of homelessness to their heteronormative peers which can compromise their wellbeing and safety.
MYPAS' LGBT+ service enables young people to be and feel heard. During lockdown young LGBT+ people experienced a 60% rise in online bullying (TIE Campaign 2020). Research shows that if support for LGBT+ young people is given by one supportive adult, this can reduce the likelihood of a suicide attempts by 40% (The Trevor Project, 2019). Young people report having no support available to them around times like Coming Out and 50% report lacking the opportunity to meet other LGBT+ young people (Metro 2016). MYPAS staff support young people with coming out, establish common ground with other LGBT+ young people, encouraging positive relationships and connections.
Another study, exploring demand for mental health services for LGBT+ people, conducted in May 2021 by the LGBT Foundation showed that 42% of LGBT people would like to access support for their mental health at this time. This rises to 66% of BAME (Black and minority ethnic) LGBT people, 48% of disabled LGBT people, 57% of trans people and 60% of non-binary people. (LGBT Foundation)
As this study shows, when someone is a member of multiple marginalised groups (something known as intersectionality), the likelihood of seeking mental health support increases further.
The impact of racism and racist interactions, as well as the indirect effects of societal inequality on BAME people, is also a direct factor in the higher likelihood of this group experiencing mental health problems. The emotional and psychological effects of racism have been described as consistent with traumatic stress. The same is true for the effects of sexism, sexual harassment, sexual violence, misogyny. In fact, mental health campaigner Emily Nagoski suggests that simply "being a woman in the 21st century industrialised West is to live with your gender as a chronic low level stressor"
As counsellors and support workers, working with young people, we are often faced with the effects of wider inequality on the mental health of the individual in the counselling room. So what is our role in addressing inequality? Do we have one? Can we affect any real change?
For me, being an ally and being a counsellor is deeply connected. Neither of these things are about knowing everything of the experiences of a particular group – how can we. For me, being an ally intertwines with my values as a counsellor; both mean never losing that curiosity and empathy for others; being a willing and humble student of the experience of the other and responding to that. Being cautious of generalisations; not seeking to only be informed by what we read or see on the news about any given groups' challenges, stigmatisation, the structural bias they face, but being interested in how it affects the individual in front of you.
The empathy and acceptance of another, whether that be through counselling or other forms of support can be extremely helpful for some. But for others, sharing and connecting with those with similar lived experiences of inequality can be extremely powerful, and MYPAS's LGBT+ social groups are invaluable for a lot of young LGBT+ people across Midlothian and East Lothian. The switch to these groups being online during the pandemic has been a very positive one for many; giving people the opportunity to engage from a safe and familiar space, to reduce feelings of isolation which has been felt by so many, or to simply provide that social outlet that has been temporarily lost due to restrictions on social gatherings etc.
MYPAS's LGBT+ one-to-one support, including counselling, has been able to continue; with video-call and outside sessions taking place. Which can also be invaluable, when, for example, home may not always feel like a safe and supportive place.
Maintaining support and opportunities for connection for LGBT+ young people has been an important part of MYPAS's work, especially during the pandemic.
If you are an LGBT+ person, aged 12-21, and you are worried about your mental health and wellbeing, you can contact us to make a referral and find out more about our services, here:
Midlothian – https://www.mypas.co.uk/services/lgbt-youth-group/
East Lothian – https://www.mypas.co.uk/east-lothian-lgbt-service/