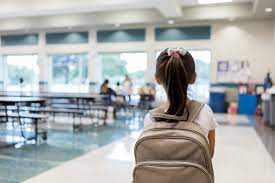 Increase in Mental Health and Wellbeing Support for Children and Young People across Midlothian.
MYPAS will continue to offer a high quality schools counselling service for all young people ages 10 to 18 across Midlothian after a huge funding boost from Midlothian Council.
MYPAS is delighted to announce their success in winning the Midlothian Council tender to deliver school counselling services in every primary and high school across Midlothian worth over £750,000 over 2 years. The service will be available to all children and young people, aged 10 to 18 who live in, or attend education within, the Midlothian area. Counselling services in schools aims to make it quicker and easier for children and young people to access mental health support at an early stage. This funding is part of the Scottish Government's 2018 commitment to provide £60 million in additional school counselling services across all of Scotland over 4 years.
Midlothian Council Director Morag Barrow welcomes the news: "Every young person deserves the right to access free mental health support at their easiest convenience and MYPAS's highly qualified and highly experienced school-based counsellors can do this. Lockdown has affected young people therefore I'm delighted young people of Midlothian will have continued support from MYPAS through school counselling."
In Scotland it is estimated that 10% of children and young people (5-16 years) in Scotland have a clinically diagnosable mental health issue, which is approximately 3 in every classroom. Growing cases of anxiety, depression and other challenges to our mental well-being are being reported in light of the pandemic. Taking action now paves the way for a healthier future and school counselling can facilitate this. MYPAS School Counselling Service operates 52 weeks of the year, including all school holidays and is delivered at times and locations to suit the needs of young people. In addition to counselling, students at all Midlothian Schools will be able to drop-in to get information about their mental health or find out different ways to get support.
MYPAS delivered a pilot project in Midlothian where they worked with 115 pupils remotely and socially distanced in outdoor locations. Lucy, aged 16 was one of the pupils who benefitted from this pilot project:
'I starting seeing my school counsellor after speaking one of my teachers about how bad I was feeling. My teacher was worried about my suicidal thoughts and referred me for counselling. I found it really hard at first talking to a stranger about personal issues but I really liked my counsellor and he helped me say how I was feeling and gave me a different perspective of myself. We got along really well and I was worried about ending counselling. My counsellor helped me connect more with teachers and taught me techniques to keep myself safe. As my counsellor works with other pupils in my school, I know that his door is always open if I need it.'
MYPAS's mission is to ensure the provision of high quality, sustainable health and wellbeing services to young people who need it, without delay. MYPAS has provided health and wellbeing services for the children and young people of Midlothian for over 20 years. They currently provide art therapy, family counselling, open-access community counselling, LGBT+ support and drug and alcohol services funded by a variety of local and national funders such as the National Lottery Community Fund, Corra Foundation, Comic Relief and the Henry Smith Charity.
Dave Evans, Chief Executive of MYPAS expresses what this award means for MYPAS: "I am thrilled that MYPAS has won this important tender. It means we can carry on the valuable work we started in developing the Pilot service over the last 9 months and build on, not only the experience gained but the strong working relationships with our partner agencies. This service will continue to dovetail with the wide range of services MYPAS already offers to work towards providing greater access for Midlothian's young people to improve their health and wellbeing".
For more information on our Midlothian School Counselling Service and how to access it follow this link: https://www.mypas.co.uk/midlothian-schools-counselling-service-parents/