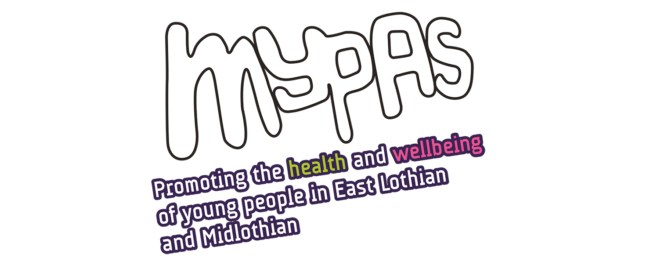 Funding Success – Increase in Mental Health Support for Children and Young People across East Lothian
MYPAS will expand high quality community counselling services for all young people aged 12 to 18 across East Lothian after a huge funding boost from the Henry Smith Charity.
MYPAS is delighted to share that they have been awarded £116,400 from the Henry Smith Charity to hire a part-time Counsellor for East Lothian for 3 years. The post will work with 30 young people each year – with arrangements to make sure care experienced young people can access support quickly, the capability to work with complex cases and providing specific routes for LGBTQ+ young people.
Henry Smith Charity released extra funding and invited current grant holders to apply for this to support work beyond the initial emergency response phase of the pandemic, focusing on increased volume of need, increased complex needs of young people and increased need from those severely and disproportionately affected by the pandemic.
If you are interested in applying for this post, please follow this link: https://goodmoves.com/vacancy/a4s3z00000SfInlAAF/counsellor-young-people
Dave Evans, Chief Executive of MYPAS shares the impact of this funding award:
"We are excited to be awarded this funding from the Henry Smith Charity. We are an existing grant holder with the Henry Smith Charity, providing counselling services in Midlothian and this additional award will help us increase our counselling service provision in East Lothian. We have seen more demand for mental health support, specifically counselling, over recent months. This much-needed 3 year award will help us to positively affect more young people's mental health than ever before".
MYPAS's counselling services are carried out by fully qualified and experienced therapists engaging young people either face to face or digitally and at locations of their choosing. Young people referred to MYPAS require help at a critical moment in their lives and are often at a point of crisis when they are seeking help with their mental health. Our service is a strengths-based person-led service, taking a holistic approach to mental health with a barrier free referral route for supportive adults who have the young person's consent as well as encouraging self-referrals from young people themselves.
James Kelly, East Lothian Therapies Service Manager on the changes this additional funding could bring:
This will enable MYPAS to increase our capacity in East Lothian. This is a very much appreciated acknowledgement from Henry Smith that we have a need for additional capacity. This will enable us to see more young people in East Lothian. Also with the grant being provided over 3 years it will allow us to have a significant impact on reducing the level of distress in young people who access the service, by improving their mental health.
Paul Hunter, LGBT+ Service Manager celebrates the additional capacity to prioritise LGBT+ young people:
I'm delighted that the Henry Smith Charity is supporting counselling support for LGBT+ young people in East Lothian. We know that LGBT+ young people are more likely to be isolated and worry about their mental health. This funding will help LGBT+ young people in East Lothian to receive the support they need when they need it.
In Scotland it is estimated that 10% of children and young people (5-16 years) in Scotland have a clinically diagnosable mental health issue, which is approximately 3 in every classroom. Growing cases of anxiety, depression and other challenges to our mental well-being are being reported in light of the pandemic.
MYPAS has provided health and wellbeing services for children and young people for over 20 years. The organisation currently provides art therapy, family counselling, open-access community counselling, LGBT+ support and drug and alcohol services funded by a variety of local and national funders such as the National Lottery Community Fund, Corra Foundation, Children in Need, Comic Relief and the Henry Smith Charity. MYPAS also provides School Counselling Services across East Lothian and Midlothian in every primary school for children aged 10 and over and all secondary schools across the authorities. MYPAS operates from a variety of venues and has bases in both East Lothian and Midlothian.