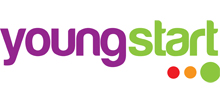 MYPAS LGBTQ Project

MYPAS is delighted to announce that it has been successful with a recent application to Young Start (delivered by the Big Lottery Fund) to expand its LGBTQ project – Midyouth.
The new project will kick-off on 21st May 2018 with the start of the Youth Development Worker in post.
The project is funded for two years.
The Midyouth project will:
provide a weekly two hour group providing a safe place for LGBTQ young people and their allies to drop in. Young people find support through informal discussion, group activity and socialisation.
provide targeted one to one support for LGBTQ young people focusing on emotional wellbeing to reduce mental distress and improve social functioning.
provide a LGBTQ Youth Advisory Group – the aim of this young peoples group is to oversee project progress. They will do this by reviewing the services, planning activities and promoting the service.
enhance LGBT equality across Midlothian – in addition to the three key service areas, young people, supported by staff, will have the opportunity to help enhance LGBT equality in children and young people's services.
Any enquiries through the usual MYPAS contacts.