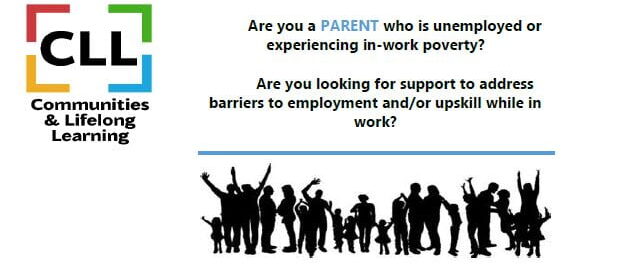 Midlothian Parental Employability Support
Sharing on behalf of our friends at Midlothian Communities and Lifelong Learning
CLL is offering Midlothian parents the opportunity to take part in their Employability Support Programme.
This programme offers intensive one to one tailored employability support from a key worker, to help address barriers to work, which might include skills, work experience, qualifications, health support, money advice or motivational support and employability support to access training or employment.
Please contact CLL directly to find out more or to request a referral form.
Please note that this is not a MYPAS service.
Office: 01968664106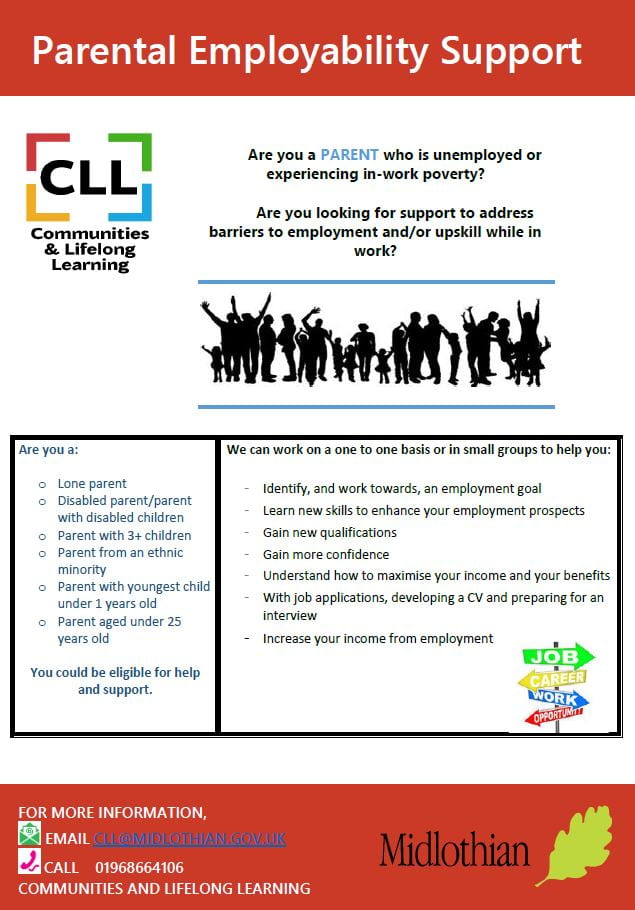 This programme also has a small barrier free fund that can be used for things like certificates, PVGs, travel to interviews, equipment for starting employment, training etc. that may hinder the person starting work, education or to sustain employment. This fund goes on an individual basis and takes into account the persons circumstances. This fund cannot be used for Childcare.