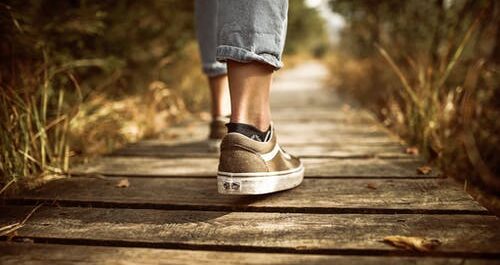 Miles for MYPAS
The Kiltwalk is a unique Scottish charity event, which brings together walkers/runners/dancers of all ages and abilities for an unforgettable fun day.
The current pandemic restrictions have meant that friends and family have been unable to get together so we hope that this will provide an opportunity for you to reconnect in a socially-distanced fashion. We know that this is going to be different from previous years, but we still need your support! It means so much to our young people to see people demonstrating their support by walking for MYPAS.
All money raised is topped up by an extra 50% by the Hunter Foundation and helps MYPAS provide additional opportunities for our young people.
Team MYPAS
We are overjoyed that people have already signed up to Kiltwalk for MYPAS. Our supporters so far include wonderful young people from our communities, GPs from Midlothian, East Lothian Council's Education team, MYPAS staff and family as well as our Board members. Our littlest Kiltwalker is just over a year old!
Interested in walking for us?
This year MYPAS is offering free entry to the Kiltwalk as well as a free t-shirt for you to wear on the day. To get your free code please email enquiries@mypas.co.uk
So how does the virtual weekend work?
MYPAS Kiltwalkers are invited to don a bit of tartan and complete any socially-distanced challenge they wish, from walking, running, cycling, skipping or jumping on a trampoline. We are encouraging people to use their imagination and do a challenge that will help us raise vital funds.
Once you have registered with the Kiltwalk via their webpage you will receive and email about your fundraising page that has been automatically set up for you. MYPAS will then get a notification that you have registered, and we will aim to email you a second confirmation within 5 working days. At this time we will also send you an email to request your t-shirt size.
Do I need to do any training?
In short, no.
To help you prepare for the Kiltwalk we are delighted to offer a series of short videos with exercises and breathing techniques to get ready for the big weekend. We are indebted to Bogi at The Place Beyond who has gifted us some useful and gentle training for our Kiltwalkers to try.
You can follow Bogi on social media for information on classes and tips for looking after your wellness during the pandemic.
Things to remember
Make sure you click on 'Choose your own charity or cause' and type MYPAS.
Tag us on Twitter and we will share your progress. @_MYPAS
THANK YOU IN ADVANCE FROM ALL AT MYPAS!