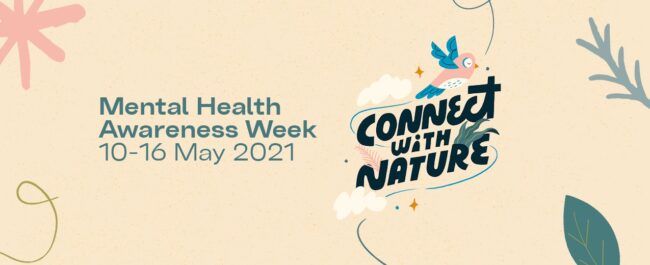 Mental Health Awareness Week 2021 Roundup
As Mental Health Awareness Week draws to a close we wanted to reflect and roundup our blogs this week.
This week has been a great opportunity for reflection, to talk and to support one another during a mentally challenging period. Connecting with nature can help us to feel calm and bring a bit more perspective to things and promote positive emotions.
For Mental Health Awareness Week 2021, we've shared blog posts written by MYPAS staff which we hope you will find useful. You can find them here:
How to find your local greenspaces
It is vitally important that young people know where to access reliable resources that can offer reassurance and help young people when their mental health and well-being requires support.
MYPAS is here for you beyond this week
To keep up to date with MYPAS news and information, you can follow us on social media:
Referring yourself or a young person to MYPAS
For information on how you can refer and which MYPAS services you can refer to, please see our webpage: https://www.mypas.co.uk/referring-to-and-accessing-mypas-services/
Here you will find information on what happens after you submit a referral.
Other places you can get information and support
In a time of crisis, phone lines like ChildLine – 0800 1111 and the Samaritans – 116 123, offer free and confidential crisis support.
The Young Minds website provides information on a range of mental health issues. If you are a parent needing help, you can call the Young Minds Parents hotline on 0808 802 5544.