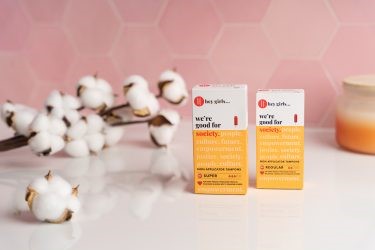 Hey Girls! Community Partners
We are proud and very excited to announce that we are now community partners with Hey Girls UK! This means that all young people accessing MYPAS services whether you are visiting our offices or having sessions at school or in the community can take FREE period products.
A bit about Hey Girls!…
Hey Girls! are a social enterprise that match every sale of period products with a donation to those who need it. Hey Girls have been running since 2018 and donate 100% of their profits to fight period poverty as well as lobbying for period dignity across the UK.
Hey Girls! provide period products such as sanitary pads, tampons, and period pants to those who struggle to access these. The products are responsibly sourced and made from sustainable materials. Alongside this, their website has a range of resources available to develop the understanding of periods and answer questions for those who experience periods, parents (including information leaflets specifically made for dads and boys) schools and more. Please visit their website https://www.heygirls.co.uk/, to learn more.
'Hey Girls!' is an inclusive organisation who believe all products should be made available without barriers. They recognise that period poverty looks different for everyone and this should not affect their access to Hey Girls! products. The story behind the name originates from the founder experiencing period poverty herself and her teenage daughters.
Head to their website to find out more about their work: https://www.heygirls.co.uk/
MYPAS as Community Partners…
All MYPAS offices are now stocked with a range of Hey Girls! products free to use while accessing support but more importantly,  to take away with you. You do not need to ask for products and we have supplies in our public spaces for you to help yourselves. MYPAS is a safe place for people to access these products. People who menstruate have a right to access quality period products in a safe place without shame or stigma attached, period.
The products we have available in the offices are:
Non-applicator tampons
Applicator tampons
Day pads
Night pads
Panty liners
We'd like to extend a massive thank you Hey Girls! for having MYPAS as a community partner and for the fantastic work you do.