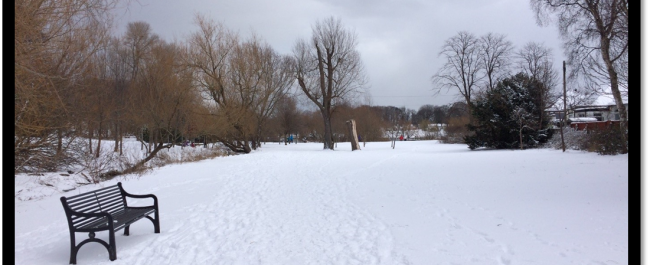 Blog – Learning to make the most of winter
Paula Ferguson, School Counsellor (Midlothian) reflects on the coming of winter and offers advice on how to make the most of the season.
What does winter conjure up for you? Maybe it's time of excitement – starting to look forward to Christmas, or enjoying wrapping up warm; you might be excited to think about the schools holidays and the fact that 2020 (what a strange year this has been, eh!) is soon to be behind us.
But not everyone finds it that easy to get through winter. Some people really struggle with reduced daylight hours; others find it difficult to motivate themselves to go out and get some much needed fresh air and exercise. A combination of not much daylight, lack of exercise and fresh air can be a combination that can really play havoc with your mood.
For years I really struggled through winter; the clocks would change and I'd soon realise I just didn't feel right; my mood was lower than usual and I was irritable and demotivated. If you're someone who finds the winter months difficult try not to despair about it too much. Instead, try to look at ways to get through this time and to make the most of it. Remember, each day is precious and it's a day you won't ever get back so try to make it as enjoyable as you can. Here are some ideas for doing that:
Don't fight it, feel it. It's winter, some days will be cold, wet and miserable. That's life but wishing it was different won't change a thing.
Make the most of the bright sunny days that late autumn and winter brings. Getting outside and kicking up leaves is good for the soul.
Try to leave the house for fresh air at least once per day (unless you have Covid symptoms. In which case, please stay home and follow government guidelines). If the cold weather is an issue, try to put on several layers of clothing. Four thinner layers of clothing will heat you better than two thicker layers.
Set yourself a challenge of finding some local places and trails you've maybe not been before. Midlothian offers up great locations such as Dalkeith Country Park, Vogrie Country Park, and Roslin Glen. East Lothian also has some gorgeous places to visit, such as Berwick Law, John Muir Country Park, Tyninghame Beach and Musselburgh Lagoons. Remember to keep Covid restrictions in mind wherever you're intending on travelling to.
Keep in touch with your friends and try to get them to come along with you whenever you go out. A bit of company and a laugh can really lift your mood.
If all else fails, remember that December 21st is the shortest day of the year. After that we're on the up. Of course, it takes a wee while for the days to get longer again but at least after this date we gradually get a wee bit more light each day. Small gains and all that!
If you try all of the above and you're still finding the winter months a struggle, why not come along to MYPAS' Digital Drop in for more support and advice.
Paula Ferguson, School Counsellor (Midlothian)