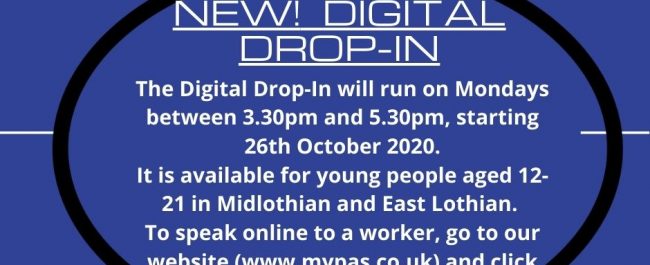 New Digital Drop-In
MYPAS are excited to announce a new way for young people to contact us.
Our Digital Drop-In is available for young people, aged 12-21 within the Midlothian and East Lothian areas.
Young people will be able to chat live with a MYPAS worker about any issue which is having an impact on their health and wellbeing, e.g. mental health, substance use, relationships, worries about school/college/work, etc.
Access will be through our website – www.mypas.co.uk
To speak online to a worker, go to our website and click on the chat button when the Drop-In is running.
Drop-ins will run on Mondays between 3.30pm and 5.30pm, starting on Monday 26th October 2020.