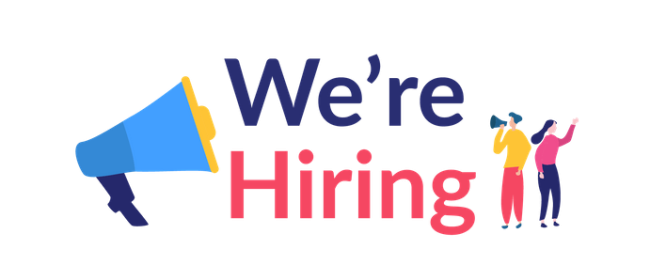 MYPAS is recruiting – Fundraising and Communications Assistant (full-time)
Fundraising and Communications Assistant
35 hours per week
The contract will initially run until January 2023 (continuation dependent on funding)
£20,803
As we approach 2022, MYPAS requires the support of a full-time Fundraising and Communications Assistant to help build capacity within our core team and support key project areas. This is a fixed term contract of 1 year with the potential to extend beyond this, funding permitting.
The post-holder will work in close conjunction with and report to the MYPAS Business Development Manager whose remit covers income generation, governance, research, communications, events and leading projects. Working as part of a small team whose responsibility covers a range of business and development functions, this is a great opportunity to gain experience and skills in both fundraising and communications in a growing localised charity.
We are looking for candidates who have relevant research, fundraising and communications experience. You need to be comfortable working digitally, have experience of planning and organising a diverse workload, possess excellent IT skills and social media expertise. As the role involves work across a wide remit, including research, data collection and analysis using standard tools and database work, you should have excellent organisational skills and have good attention to detail. Candidates must have experience of dealing with a wide variety of challenging tasks, often to tight deadlines requiring excellent time management and the ability to prioritise your tasks over the week.
The post holder must be flexible and willing to get involved with other activities as appropriate to meet the changing needs of the organisation. Given the sensitive nature of MYPAS's work, it is essential that discretion is exercised and confidentiality is maintained, with an empathetic approach applied to all areas of our work. The post holder may be asked to attend weekend/evening events for which time off in lieu would always be given.
Closing date for applications is 12 noon 10th of January 2022
Please note that we only contact successful candidates. For an application pack please download the documents from Goodmoves: https://goodmoves.com/vacancy/a4s3z00000SfE35AAF/Fundraising-and-Communications-Assistant
Informal enquiries can be made to Fran Armour (MYPAS Business Development Manager) on 0131 4540757 or by email at fran.armour@mypas.co.uk
MYPAS promotes the health and wellbeing of young people across East Lothian and Midlothian and currently focuses on working in the areas of mental health and substance use. MYPAS is a community-based organisation with charitable status, based in Dalkeith.
MYPAS www.mypas.co.uk
Promoting the health and wellbeing of young people in East Lothian and Midlothian
Company No: 201002, Scottish Charity No: SC029543