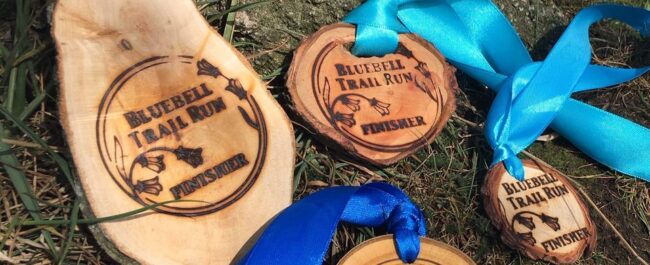 MYPAS Bluebell Run Update 2021
The MYPAS Bluebell Run has been postponed until spring 2022. MYPAS constantly monitors the COVID-19 situation in the Lothians. Based on the most recent lockdown and commentary on when measures may be eased, we've made the difficult decision to postpone our event due to take place in spring 2021 until early next year.
We know this is disappointing and we are sorry for any inconvenience this news may cause. The safety of our participants, volunteers and staff remains our top priority and we believe that rescheduling will give us the best chance for this event to go ahead. We will continue to plan for the possible scenario where a range of measures and alterations could be in place for our future event to ensure the safety of all. We are also monitoring ongoing tree repairs at Dalkeith Country Park.
If you have signed up to our Bluebell Run, we will be in touch as soon as we can with an update and to reschedule. Your race entry has been automatically deferred to the new event in 2022. We'd like to take this opportunity to once again thank you for supporting us. As a charity, your patience and understanding has been invaluable as we plan and prepare future events for your participation. We look forward to welcoming you to the start line and celebrating your achievements together like never before. We will be in touch in the autumn with a new date.
Best wishes from all at MYPAS.
FAQs
As the event is postponed, can I get a refund?
As a charity, we'd be incredibly grateful if you donated your entry fee to us or defer your entry until 2022. This event forms a large part of our fundraising efforts. However, we do understand if you feel a refund is required.
If you wish to DEFER your entry you do not need to do anything as your entry will automatically be carried forward to the new date. Your support helps us provide information and services to young people living in Midlothian and East Lothian affected by mental health difficulties and substance use. Thank you
Can I still run this year for MYPAS?
Our priority is the health and welfare of all our supporters, volunteers and donors. If you're running your own event, please follow government guidance on social distancing. If your fundraising activity is something that you can still do with some adjustments, please do! It's vital that at this challenging time we continue to support young people. This might mean doing a challenge remotely, or holding your event online with friends and family. If you choose to do so, please do let us know and we can help you with your fundraising efforts. Contact Fran at fran.armour@mypas.co.uk
Our Justgiving page can be found here: https://www.justgiving.com/midlothian-young-peoples…
Thank you for your patience and support.
Bluebell Trail Run Committee, MYPAS