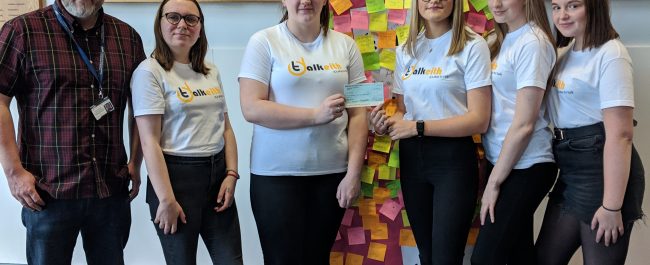 Pupils fundraise at Dalkeith High
The youth ambassadors at Dalkeith High recently held 5 events over 5 days in school aimed at raising awareness of mental health.  They designed t-shirts with the logo #TalkDalkeith to help them stand out to other pupils, gave out love hearts with positive messages, blew bubbles in the playground (promoting deep breathing and relaxation), encouraged others to leave positive messages on the board, played calming music in the dinner hall and on the fifth day held a cake bake sale – we are so happy they chose to donate the £110 proceeds of the sale to MYPAS.
Thank you youth ambassadors for all your hard work!
#TalkDalkeith