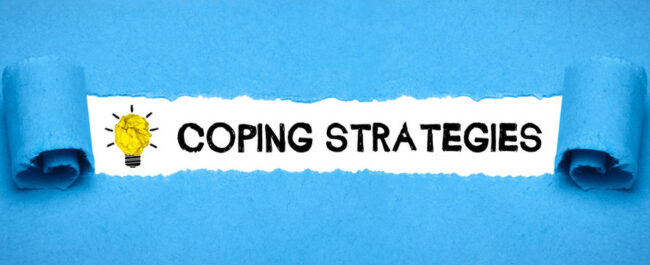 Looking after your Wellbeing during Assessments
Fran Armour, MYPAS' Business Support Officer offers her top tips to help young people reduce the stress and anxieties brought on by assessments, deadlines and coursework.
Spring is upon us. Spring is also the time in which many young people across Midlothian and East Lothian are submitting coursework and sitting SQA assessments.  Some of us cope well and, in some cases, thrive under pressure. On the other hand, for many young people, assessments and imminent deadlines can cause stress and anxiety.
Pressure and stress are part and parcel of daily life, however, these feelings can, in some cases, start to become overwhelming and this is when problems can start. This month, many of you may have noticed your stress levels rising. Sometimes if we don't take action, rising stress levels might have a negative impact on your ability to perform at your best. MYPAS is here to help through our Digital Drop-in Service. This service runs every Monday to Friday from 3:30pm-5:30pm where you can chat to our staff about any worries you may have.
Whilst it's been a long time since I sat exams and assessments, I have my own kids (aged 21 and 11) who I have supported through their schooling as well as sitting my own exams and assessments at school, college and then university. I understand how stressful these can be, so I offer below some top tips on a number of things that you can do (and a number of things you shouldn't) to help you cope the best you can.
A great place to start is to draw up a timetable for revision.
I'll admit drawing up a timetable might seem a bit… basic, but a lifetime of experience of going through this process means that now I swear by to-do lists. For me this really helps me focus, be more productive and reduces stress and anxiety. Plan your day so that you know what you will be revising and when, but be careful not to set yourself unrealistic goals – this will help to reduce the chance of ending your day disappointed. If I haven't managed to do everything on my to-do list, I simply transfer it to the next day. Be realistic about how long to spend doing each task – most people can concentrate really well for about twenty minutes but then we all (no matter our age) need a wee five minute breather!
Remember to schedule yourself regular breaks. 
Make a cuppa, get some fresh air or exercise, and chat to a friend or family member. Whatever you decide to do, it's important to ensure that you make time for yourself and do something that you enjoy. If I don't have time to go for a walk on my lunch break or the weather is rubbish, then I look at memes to make myself chuckle and relax. Taking regular breaks can help reduce distractions when you are revising and, speaking of distractions, remember to also mute your social media notifications while revising – your newsfeed can wait!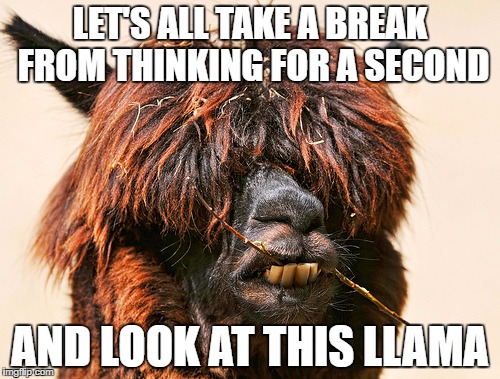 Look after yourself physically. As well as taking regular breaks, it's important to try to eat and sleep well too.
Make sure you have a proper breakfast before you start revising, remember to drink plenty of water to keep yourself hydrated and try to avoid lots of caffeine and alcohol. If you are not keen on breakfast, try to have a glass of fruit juice or a smoothie. Your brain is like an engine and if there is no fuel in the tank it won't work!
There's a lot to be said for a quick burst of something energetic that raises your heart rate right before you sit down, a faster heart-rate means more oxygen getting to your brain! You might need to get some exercise after your studying too – let go of some of the stress of concentrating all day and give your body a work out as well as your brain.
Relaxing before you go to bed can also help you get a good night's sleep. Stop revising and do something 'nice' but try to avoid the endless 'scrolling through social media for hours' temptation. Read a book (but not one you've been reading for revision!), listen to music, go for a walk or have a bath. Try to avoid screen time – this includes Netflix marathons!  Try and stick to a regular routine.
This next one can be quite difficult and is a part human nature, but try to avoid comparing yourself to others.
What works for your friends might not work for you – we all learn and revise in our own ways. It's important to find a way that suits your style best and, after your assessment is done, move on! Try not to scrutinise every answer you wrote in comparison to others. By this time, it's too late and worrying won't help. Remember what you see on social media is rarely a reflection of reality and people are less likely to share the days where they were totally stressed out. I proudly published a mouth-watering photo of my dinner showcasing my homemade wild garlic pesto on Instagram. What I didn't publish that day was the Bird's Eye Potato Waffles (with brown sauce) I had for lunch.
Lastly, it's helpful to try to maintain perspective.
Whilst they are important, assessments and the grades we achieve are just a small part of who we are and what we can offer. We're all human and we all have 'bad days' but try not to be too hard on yourself. Be compassionate, be empathetic and be supportive of yourself – put simply, be your own best friend!
How you manage and cope with this time gives you great skills to take forward into life.
If you are at the beginning of your assessment journey in your school career (S3/4) then use your experience to reflect on what works and doesn't work for the next time.  It takes time to get good at things and study technique is no different.
If you do feel that you could benefit from additional support, remember to reach out to your friends and class mates who are mostly likely going through the same things. Speaking to family members and teachers will help too.
If you do find yourself really struggling or feel unable to cope, there are free and confidential crisis services which can help you with this:
Samaritans – 116123
ChildLine – 08001111
You can also call the NHS on 111 if you need urgent help with your mental health and you can call 999 if someone is in danger or you are not safe.