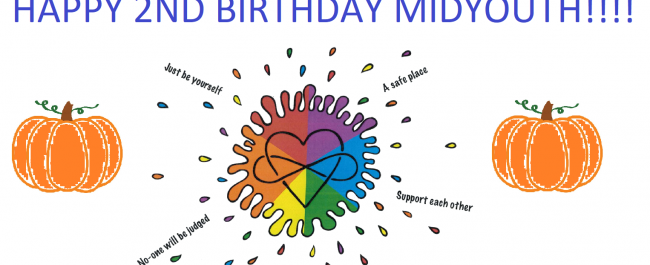 Happy 2nd Birthday MidYouth!!!
From the young people at MidYouth:
"MidYouth celebrated its second birthday on the 29th of October with a night full of music, pumpkin carving, dooking and more! MidYouth first started on the 31st of October 2016. In these two years we have met weekly to be able to relax, meet new friends and discuss topics that have been interesting to us. These have included LGBT related issues as well as other issues that are important to us. We have had visitors from outside organisations to talk to us about other interesting topics too!
We are looking forward to many more fun-filled years of MidYouth.
Feel free to come along to the group any Monday 7-9pm": 
https://www.mypas.co.uk/services/lgbt-youth-group/