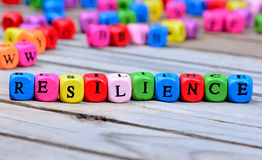 MYPAS Family Counselling Service
MYPAS is able to accept referrals for young people struggling with their mental health and their families for Family Counselling.
We know that how families interact can affect the wellbeing of young people. Family counselling aims to help support all family members with the hope of leading to improved relationships and an improvement in the young person's mental health.
Family Counselling sessions are for 1.5 hours and take place every 2 weeks. They last, on average, for 12 sessions.
Family Counselling at MYPAS is free, independent and confidential. Information will not be shared outside the family without their permission unless there is a concern for someone's safety or wellbeing.
"It's a neutral environment to talk and the counsellor is neutral, so it's a good way to resolve any family issues. If we hadn't have had this there would have been more arguments at home and my daughter would unfortunately have been homeless as tensions at home would have been too unbearable." – family feedback.
"We are definitely getting in much better now since we attended family counselling" – young person feedback
At present, due to the current restrictions, all sessions will be offered remotely via zoom or telephone.
Referrals can be made by a supportive adult e.g. guidance teacher but young people and their families can also refer themselves (self-referral).
Referrals can be made by phone, letter, email or MYPAS Referral Form.
When making a referral on behalf of a young person we will ask that the young person is aware of and consents to the referral.
Contact Details:
0131 454 0757 (main office)
enquiries@mypas.co.uk
www.mypas.co.uk